Ep. 134: Clever Extra ? Unpacking Danish Design?s Timeless Appeal
Clever\'s Amy Devers breaks down the enduring appeal of Danish Design with Knud Erik Hansen of Carl Hansen and Roman Alonso of Commune.
Clay Factor Ceramics ? Small Biz Spotlight
Portland-based Clay Factor Ceramics creates unique porcelain wares for the home + they\'re currently launching two new collections!
Watch: Milton S.F. Curry ?Paul R. Williams and the Legacy of Black Aesthetics? [VIDEO]
Accomplished academic leader, author and designer Milton S.F. Curry takes us on a journey of architecture and race theory.
The Ribs Bench Takes Its Curves Outdoors
Stefan Lie\'s iconic Ribs Bench now enjoys the great outdoors thanks to powder coated aluminum. Meet the Ribs Outdoor Bench!
2020 Gift Guide: Design Milk Faves
If you?re still struggling with what to get someone on your list (or what to ask for), here are some top picks from the Design Milk Shop!
Take Five: Your New Go-to Pen, a Cat Cushion + Virtual Art Exhibits
Design Milk\'s Digital Marketing Manager + Writer Dani Howell is back in the driver\'s seat picking cool things she loves in this Take 5.
The MINI Vision Urbanaut?s Creative Use of Space
The MINI Vision Urbanaut sets to blur the lines between a car + van, work + leisure, nature + architecture, and real + digital worlds.
MEISSEN x adidas ZX8000 Porcelain Is Two of a Kind
The iconic adidas ZX8000 is transformed into fine art, adorned and hand painted by porcelain masters, MEISSEN.
Live, Work and Play Like a Local at The Student Hotel, Delft
The Student Hotel Delft combines student accommodations with hotel rooms, all designed with circularity principles in mind.
Bang & Olufsen Celebrates 95 Years With the New Beovision Contour OLED
The Danish brand celebrates its 95th birthday with a new minimalist all-in-one OLED TV with an integrated 3-channel soundbar system.
Breeze Guitar Amplifier Blows in With a Refreshing Design
JOOM and Weekend-works\' contemporary approach to guitar amp design might strike a chord with a new generation of musicians.
2020 Gift Guide: Under $100
This gift guide takes the budget up to $100 with gifts that are still accessible, like textiles, glassware, a planter + a minimalist clock.
EMU?s Rio Chair Celebrates 50 Years + an Expanded Collection
This year, EMU\'s iconic Rio chair is marking its 50th anniversary + to celebrate it\'s been reimagined as a full outdoor seating series.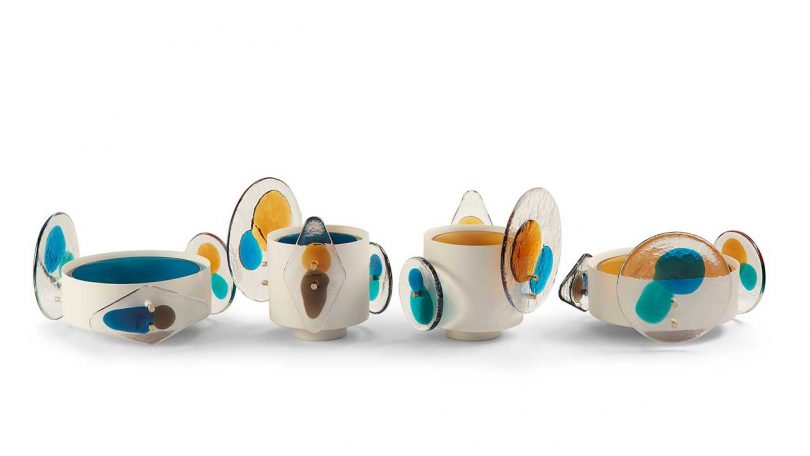 Murano Glass Brings Colourdisc to Life
The Bethan Laura Wood Colourdisc series comes to life through handmade blown glass by Venini.
CityWood ? Small Biz Spotlight
Today we\'re shining a spotlight on CityWood and their 3D wooden map wall art, as well as the man behind it, Hubert Roguski.
House by the Pond Is an Escape to Nature in South Bohemia, Czech Republic
House by the pond is a compact retreat in South Bohemia, Czech Republic designed by boq architekti as an escape to nature.
Zoe Murphy Turns Unloved Furniture, Wood and Textiles into Vibrant Home Accessories
Zoe Murphy champions ?loving what belongs to you? by printing onto recycled furniture using imagery inspired by her seaside hometown.
Bernadotte & Kylberg Team Up With Nordic Nest to Launch NJRD
NJRD is a new-to-the-scene design + lifestyle brand created by the experienced duo of Bernadotte & Kylberg and Nordic Nest.
2020 Gift Guide: Under $50
We\'ve pulled together some of our favorite gifts that cost $50 or less, because great design doesn\'t have to leave you bankrupt!
Zuzunaga?s Pixel Collection Is Far From Square
Zuzunaga\'s Pixel Collection stands out for its timeless, non-gender specific, sustainable home and fashion in great color combos!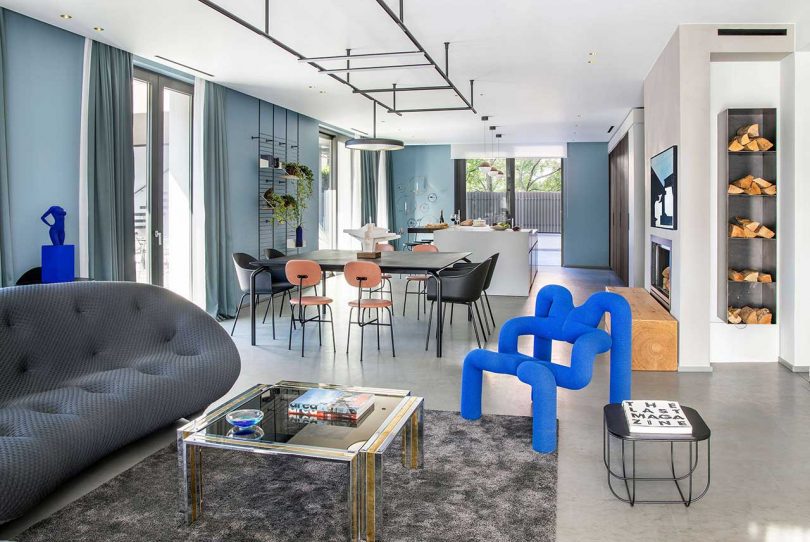 Take Time Is a Home Near Brescia Filled With Hues of Blue and Grey
A modern retreat near Brescia designed to feel calm yet happy with hues of blue and grey, along with a few hints of bold colors.
The Osma Brewer Simplifies Cold Brew Coffee
Roth has recently dedicated his efforts to designing Osma, a portable coffee making device engineered to speed up cold brew.
Louis Poulsen Debuts Eye-Catching Lighting Additions for Fall 2020
Renowned Danish lighting manufacturer Louis Poulsen has released a plethora of icons and additions in their autumn lighting collection.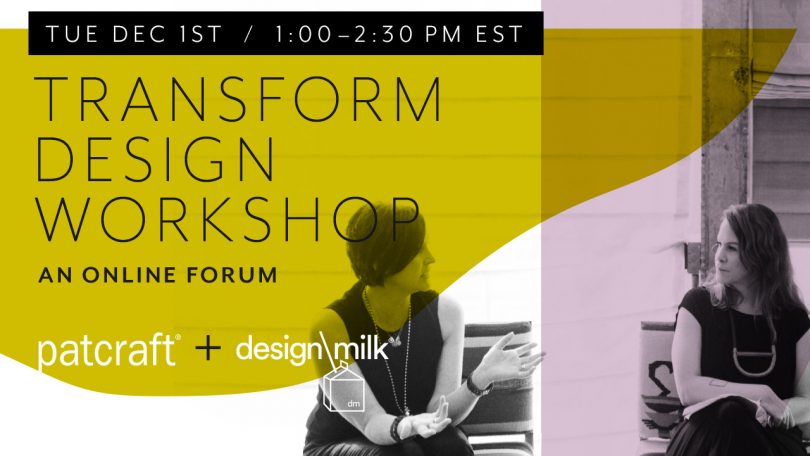 Join Us 12/1 for an In-Depth Look: What Drives Design Now + In the Future
Register for our immersive 90-minute virtual experience on 12/1, co-hosted with Patcraft.
The BMW iX Sets a Route Toward an Electrified Future
The BMW iX interprets the Vision iNext concept into a nearly ready "sports activity vehicle" with 500hp and a 300 mile range.
Media ?Buzz?: New Paintings by Fred Tomaselli
Resin-encased collages capture the friction of two realities: A drug-like buzz of reading the news with the beauty of life & the universe.
2020 Gift Guide: Travel
Here are 10 of our favorite travel accessories that we have reserved for our next boarding call.
Friday Five with Maya Bird-Murphy
Today architectural designer, educator and maker Maya Bird-Murphy shares some of her favorites for Friday Five!
HOLIDAY GIVEAWAY: Last Chance To Enter To Win Over $1500 Worth of Prizes!
Last chance to win an awesome gift box of modern goodies worth over $1500, including a Design Milk gift card valued at $250!
Brown and Coconut Makes Plant-Based Skincare That?s Good for You + Planet
Brown and Coconut created their own plant-based skincare line that\'s vegan and cruelty-free and made for all skin types.
A Sofa That Transforms To a Bed by Lowering From the Ceiling
This design transforms from a living room to a bedroom in just 30 seconds by hitting a button, swiping a finger or a voice command.
The Jaju Air Purifier Is Clean in Design and Purpose
SWNA gives the air purifier the personal treatment in the form of the Jaju, an ionizing air purifier for one.
Bernhardt Design Launches Private Work Settings With My Place
Bernhardt Design recently launched My Place, a designated workstation to help keep the chaos at bay for a few minutes or an entire workday.
The Pittman Hotel by Perkins&Will
A new boutique hotel in a 1916 landmark designed by African American architect William Sidney Pittman, son of Booker T. Washington.
2020 Gift Guide: Pets
Someone on your gifting list have a pet" You\'re golden. There?s nothing cat + dog lovers like more than a surprise for their furry friend.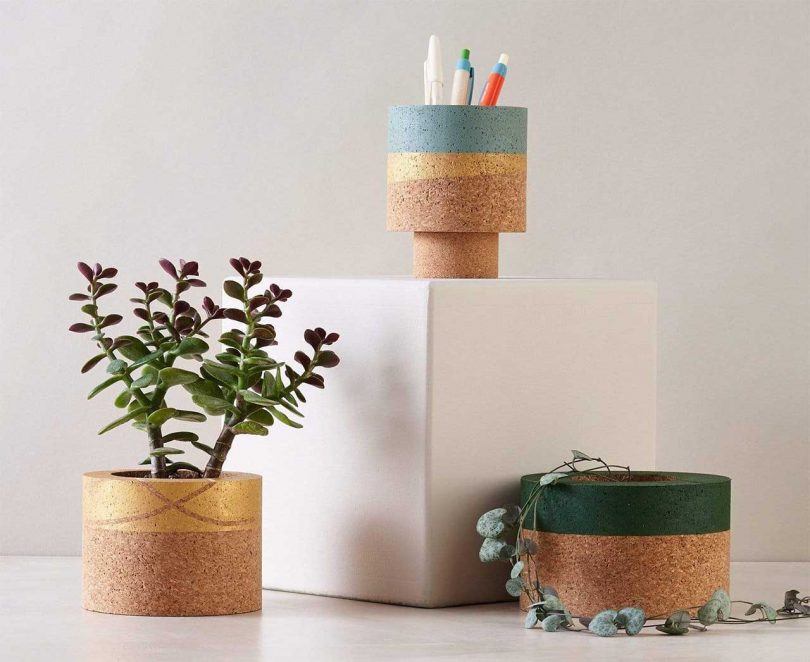 London-based mind the cork Does Sustainable in a New Way
mind the cork showcases one of the most underrated materials ? cork ? through innovation, thoughtful craftsmanship + sustainable design.
DMTV Milkshake: Sarit Shani Hay on Designing for Children + Social Change
Sarit Shani Hay talks about how she uses design as a tool for education, play and social change to make a better life for children.
Take 5: Storm King Turns 60, Treat Your Chakras + Masks Without Limits
This Take 5 shares a few of Kelly Beall\'s favorite things lately, including concrete candle orbs, a mask exhibition + perfume oil.
Moral Turgeman Wants You To Get in Touch With Your Senses
Moral Turgeman follows her intuition and wants you to get in touch with yours as well. We spoke to the artist about this and so much more.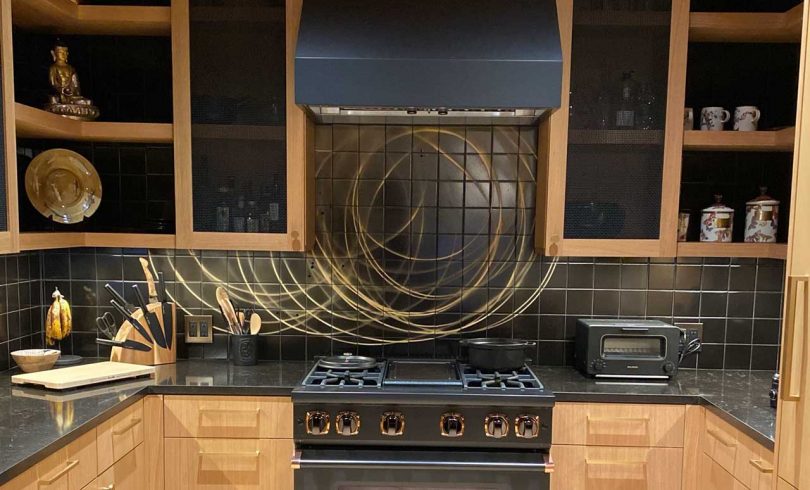 Wescover: An Online Marketplace That Connects You With Designers + Makers
Wescover is an online platform that connects you directly with designers allowing you to buy or commission their work.
The Altana Outdoor Collection Stands Apart
With striking silhouettes and attention to detail Antonio De Marco\'s Altana outdoor furniture collection stands apart from the rest.
HOLIDAY GIVEAWAY: Enter To Win Over $1500 Worth of Prizes!
A lucky winner will receive an awesome gift box of modern goodies worth over $1500, including a Design Milk gift card valued at $250!
Movimento Hits the Design Scene with The Lost Place Exhibition
The Movimento project began as a way to promote, connect and support emerging designers and brands by Artefatto Design Studio.
2020 Gift Guide: Tech
We\'ve gathered tech gifts celebrating great design topped with a fashionable finish designed to blend into your home + lifestyle.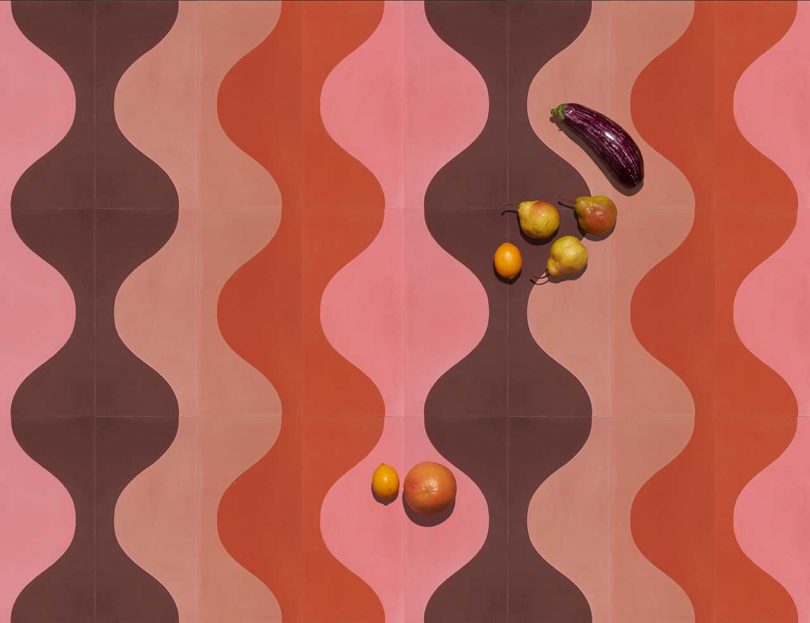 Aimée Wilder Adds Graphic, Modular Tile Collection Inspired by the Moon
A modular tile collection featuring signature patterns that give nod to the relationship between the moon and diurnal tidal cycles.
Where I Work: Daniel Schofield
Design Milk visits British designer Daniel Schofield in his studio in London to learn more about him, his space and how he works.
The Tramato Carpet Collection Embraces Graphic Black + White
TRAMATO, antoniolupi carpets\' new carpet collection, combines textures, optical effects and intricate lines for a graphic look we love.
Aecara ? Small Biz Spotlight
Occasionally you\'ll spot a product and realize you haven\'t seen anything like it. Aecara is launching two ? the TeckStash + the TeckPad!
Brutopia Takes on the Friendlier Side of Brutalism
Unicuo Living sought to scale down interior furniture pieces that reflect Brutalism through its lighter characteristics in Brutopia.
The Gaming Aesthetic Comes To Life Within the Alienware Training Facility
The new Alienware Training Facility showcases the gaming aesthetic elevated.
12 Things I Learned From Kelly Wearstler?s Interior Design MasterClass
Here are 12 things I learned from watching an interior design MasterClass with the color-loving global lifestyle designer, Kelly Wearstler.
Moment MagSafe Cases and Mounts for Apple iPhone 12
Moment\'s MagSafe compatible cases + mounts establish a secure attachment to the new Apple iPhone 12 models using super strong magnets.
Friday Five With Mark Gardner of Jaklitsch/Gardner Architects
Architect Mark Gardner of Jaklitsch/Gardner Architects takes us on a journey of art, architecture and community in today\'s Friday Five.
Flavia Bennett?s Jewelry Adds a Clean, Modern Touch
We\'re drawn towards Flavia Bennett\'s modern jewelry line for what it is as much as what it might become.
2020 Gift Guide ? Health & Wellness
Here are 10 items that will help your giftee feel pampered and refreshed for the new year. And yes, you can be your own giftee. ;-)
2020 Gift Guide: Kids
From books and posters to stuffed animals and dollhouses, here are 10 gift ideas for the kiddo in your life.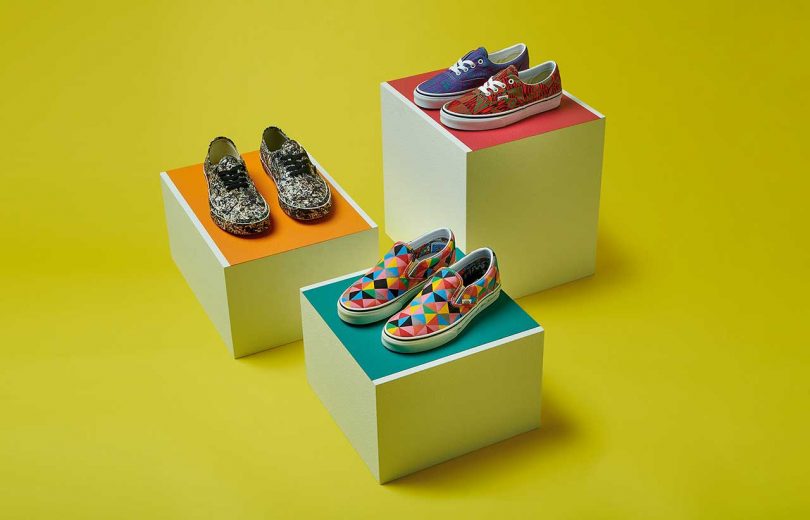 Vans + MoMA Drop 2nd Artistic Collaboration of Footwear and Apparel
Fresh off their debut launch in September, streetwear brand Vans and The Museum of Modern Art (MoMA) just dropped their second collaboration
Nothing Is Everything in the Void Matters Collection
With a focus on nothing, negative space becomes the main character in the Void Matters furniture collection.
DMTV Milkshake: Germane Barnes on Cultivating Hope When It?s Hard To Do
Architect Germane Barnes talks about what he hopes 2021 will bring to the architecture + design world.
Frövi Launches Bamboo: A Modular Zoning System for Any Workspace
Bamboo by Frövi is a modular zoning system designed to add both functionality and efficiency to any workspace.
McKinley Bungalow Etna by Studio Robert McKinley
A minimal, shoppable + rentable residence in Montauk, New York, outfitted with furniture + objects meant to instill inspiration.
Circular&Co Turn Discarded Single-Use Coffee Cups into Reusable Ones
Circular Cup is the latest of innovative products that reuse waste + create value from materials that were destined for landfill.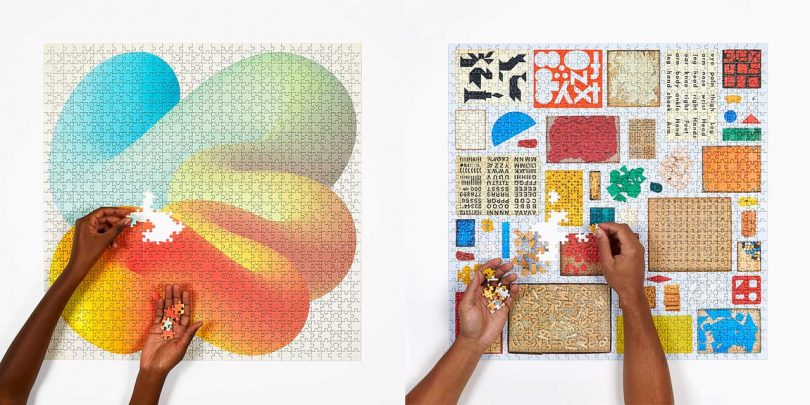 Four Point Puzzles Collaborates With Contemporary Artists on New Puzzles
Canadian jigsaw puzzle company Four Point Puzzles are back to help you beat the pandemic blues with new puzzles featuring original works.
Clever Ep. 133: Design Not Guns
Amy talks to Roberto Juárez + Jerry Helling about getting at-risk children in El Salvador to embrace design rather than gang membership.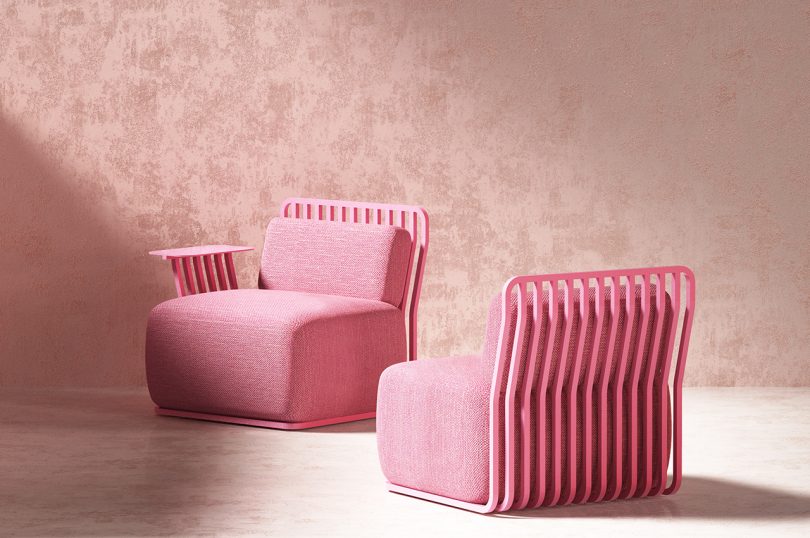 Daydreaming of Outdoor Get Togethers With the Grill Collection
Using square aluminum tubing, each piece of MUT Design\'s lightweight Grill outdoor furniture collection resembles a grill itself!
ASSEMBLAGE Shares How Their Baku Wallpaper Is Made
In this Deconstruction, ASSEMBLAGE takes us through the arduous process of making their 22 karat gold leaf Baku wallpaper.
Sensaura Empowers Extrasensory Navigation Beyond Vision
Wearable jewelry that offers sight-impaired wearers extrasensory navigation tools to experience the world more freely.
Great Jones Adds Bakeware Just in Time for Holiday Baking
Culinary darling Great Jones has just released a collection of bakeware products that build upon last holiday\'s release of Holy Sheet!
Garde Hvalsře Presents Framed: A New Kitchen Model Mixing Wood, Copper + Zinc
Garde Hvalsře\'s new kitchen model feels like a piece of furniture with its solid wood frame and contrasting metal surface material.
2020 Gift Guide: Modern Art
We rounded up 10 options for giving the gift of modern art this holiday season, from prints to sculptures to modular magnetic art.
Take 5: Bridge Installation, an Ombré Suitcase + Embroidered Landscapes
This Take 5 shares Caroline Williamson\'s picks of a few favorites, from Camille Walala\'s bridge installation to an ombré suitcase.
ADFF:2020 Invites You to Virtually View Over 15 Design-Focused Films
ADFF:2020 invites you to the virtual film festival that runs November 19 ? December 3 with a robust program covering architecture + design.
Oakywood Adds Warmth to Work From Home Setups
The Oakywood collection of handmade wood accessories are designed to add a touch of organic modernity and declutter your workspace.
2020 Gift Guide: Jewelry
Give the gift that always fits! This selection of modern jewelry might knock a few people off of your holiday gift list with a checkmark.
The Importance of Movement in a Work From Home Environment
Ideas you can use to help incorporate movement during these stressful, work from home times.
Obsidian Virtual Concept House: An Expansive Vision of Living for Black Families
The Obsidian Virtual Concept House is a futuristic home designed for Black families, by Black families.
Cuba-Buba Game Modules Provide an Escape for Hospitalized Children
Cuba-Buba game modules were created to provide emotional relaxation, allowing kids to forget they\'re in the hospital for just a bit.
Friday Five With Amanda Hamilton
Amanda Hamilton and her eponymous studio offer more than interior design services, and today she\'s joining us for Friday Five!
Forge Creative Makes Typography-Inspired Wooden Tables
Sussex-based Forge Creative puts a fresh spin on wooden tables by giving them unique, modernist details inspired by typography.
Outside In Minimalist Villa by i29
Outside In is a minimalist villa in Hilvarenbeek, The Netherlands, designed around a central courtyard with lush greenery.
Tako + Fugu Chairs Find Inspiration in Innovation + Tradition
Maruni recently introduced two new chairs highlighting the beauty of natural wood ? Tako and Fugu.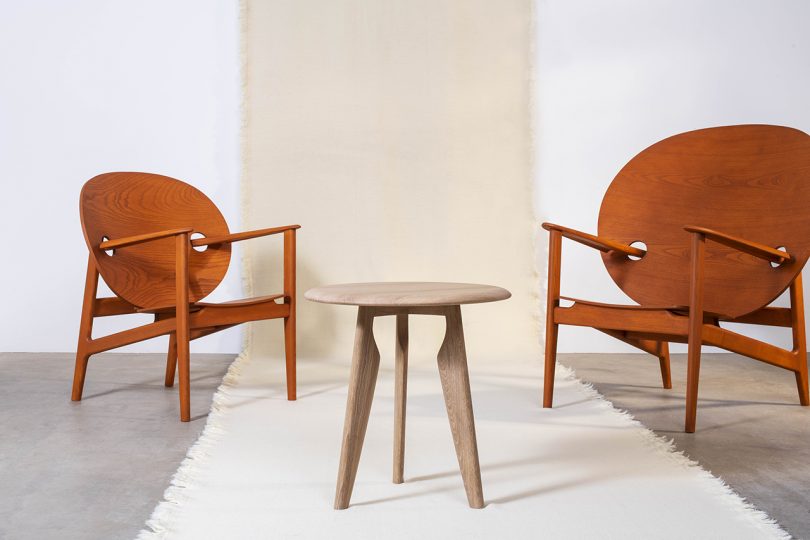 The Iklwa Collection Merges Young Design + Experienced Craftwork
Rising design talent Mac Collins has teamed up with Benchmark to release his first ever consumer collection: Iklwa.
The Higher Aspirations of the Mae x Joe Doucet Collection
Joe Doucet sets out to destigmatize the pleasures and rituals associated with cannabis with a glamours collection for LA-based MAE.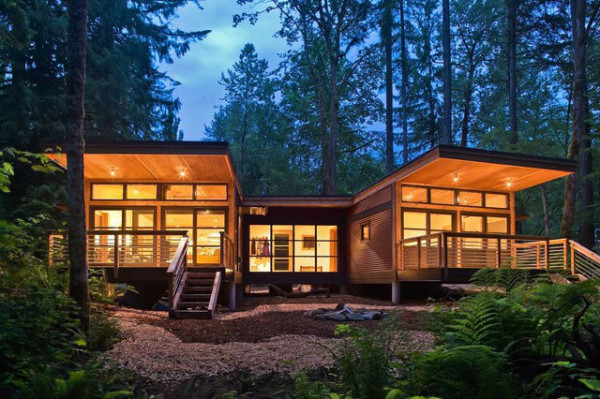 10 Modern Prefabs We?d Love to Call Home
Prefabs offer great, modern digs in smartly designed, often compact, packages. Take a look at 10 of our favorites.
Tramoggia Offers a Contemporary Take on Traditional Italian Furniture
Giuseppe Arezzi + It\'s Great Design designed a contemporary version of a traditional Italian chest used for a multitude of purposes.
2020 Gift Guide: Handmade
Ten handmade gifts at a variety of prices that will impress even the most discerning recipient!
Casa HANNAH in the Yucatan Plays With Double Heights to Feel Larger
A vacation home in Merida, Mexico that goes vertical to accommodate the pool, garden and patio.
Desktop Wallpaper: November 2020
New zen desktop wallpaper by LA-based Walnut Wallpaper + New Zealand-based Emma Hayes featuring a quote by Edward Hopper.
Clever Ep. 132: Artist Malene Barnett
Artist and Black Artists + Designers Guild founder Malene Barnett discusses her artistic influences and the path that led her to BADGuild.
2020 Gift Guide: Chef
Gift picks to appeal to all levels of cooking skills and interest ? from the aspiring Top Chef to the "coffee and toast, thank you" set.
Dutch Design Week: Contemporary Icons Discuss the Future
How can we experience material tactility in today\'s socially distanced world" At Dutch Design Week, Contemporary Icons talk discusses.
Dutch Design Week Spotlight: Sabine Marcelis
Sabine Marcelis created two new viewing experiences for her work at this year\'s Dutch Design Week ? Tactility and Rise.
Sum + Slash Objects ? Small Biz Spotlight
Celebrating fellow small businesses Sum and Slash Objects in today\'s Small Business Spotlight!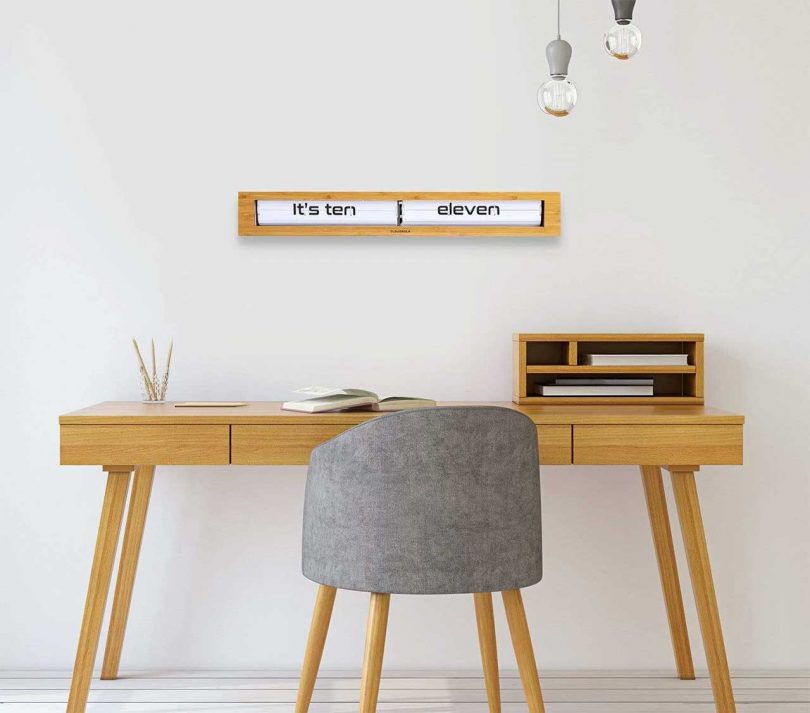 5 Modern Clocks for the Time Change
With these modern clocks, you?ll always know what time it is, and you?ll be able to add a touch of modern design to any room!
Isola Design District Makes Their DDW20 Experience Virtual
Dutch Design Week 2020 wrapped up on the 25th of October, with Isola Design District having a marvelous nine days of exhibitions.
The Importance of Indoor Air Quality
What disasters, like COVID-19 + wildfires, highlight is the need for optimum indoor air quality as both present major health risks.
The COVID Question: How Is the Pandemic Shaping Residential Architecture"
Walter Marin, founder of Marin Architects, shares how the covid crisis has roiled residential architecture ? especially for Gen Zs.
Giving Peace of Mind and a Piece of Cake!
This doctor-invented cake shield was created to protect party goers of all ages from spreading germs.
Friday Five With Maurice Cherry of Lunch
Maurice Cherry is principal + creative director at Lunch, an Atlanta multidisciplinary creative studio. Today he joins us for Friday Five!
Hari Pontoon: The Solar Powered Bamboo Water Taxi
The Hari Pontoon is an energy efficient water-based transport solution combining bamboo and cutting-edge solar technology.